UPGRADE TO S2 SINTERED BRAKE PADS
Author: Sarah @ MetalGear Date Posted:25 August 2021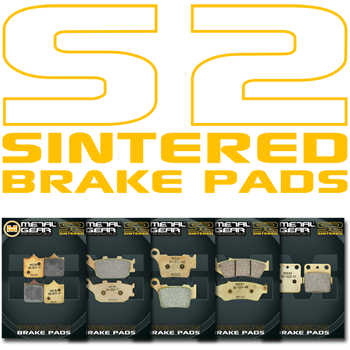 EXPERIENCE THE NEXT GENERATION OF SINTERED BRAKE PADS
After rigorously testing various compounds we are proud to release the next generation of their sintered brake pads. Available exclusively from MetalGear, S2 Sintered Brake Pads boast increased performance, reduced brake fade and longer service life on the street and off-road at a fraction of the cost of other brands.
We have developed a compound formula to improve power delivery with a more linear and progressive brake feel. S2 Sintered brake pads are suitable for;
• Mid to High CC Street Motorcycles
• Cruisers and Adventure Riding
• MX and Enduro
• ATV and agricultural applications
(Not suitable for racing applications)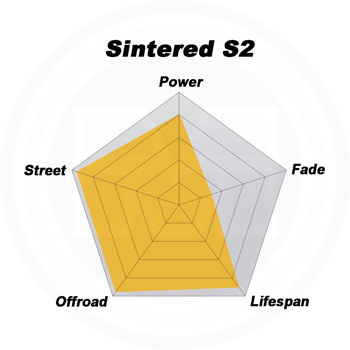 WHY PEOPLE ARE UPGRADING TO S2 SINTERED BRAKE PADS
'Their S2 compound pads are freaking awesome! The best feel and response I've ever had on my Daytona.' - JOHN G
'I purchased front & rear S2 sintered brake pads for my Honda ST1300. I was pleasantly surprised by the cost & quality!' - RUSSELL L
'I wanted to add a bit more bite to my brakes, they have not disappointed. I could notice the difference immediately. Initial bite is much better, but they also feel more progressive. What an excellent and easy upgrade. Couldn't be happier.' - JARRETT O
USE THE PART FINDER AND SHOP NOW!
---
Leave a comment